Dogs, you have to love them! With their silly smiles, waggy tails, and total loyalty, it is easy to see why they are said to be man's (and woman's) best friends.
No wonder it is so difficult to leave your companion at home when you want to travel. Good to know that you no longer have to do that. Check out our list of the best dog-friendly hotels in case your next vacation destination is London.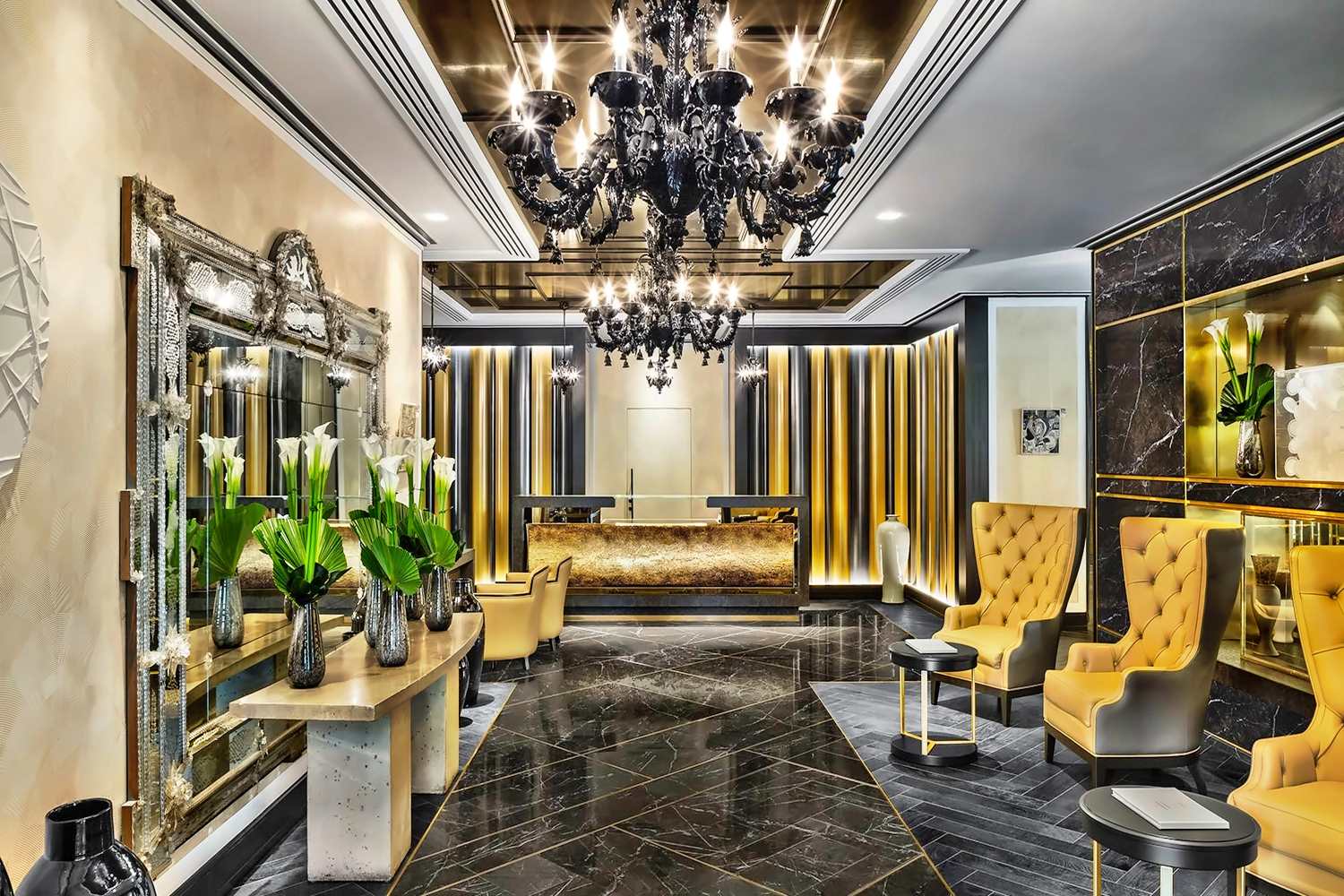 Baglioni Hotel London
The luxurious 5-star Baglioni Hotel London is situated in the heart of the city. It offers rooms overlooking Hyde Park and Kensington Palace. An unforgettable experience is guaranteed for guests visiting this corner of Italy in England's capital.
Baglioni Hotel London is an excellent choice for those who want to rejuvenate. This place is well known for its romantic atmosphere and great restaurants and attractions. During your stay, you will see the best that London has to offer.
The rooms are fully equipped, and each has a flat-screen TV, air conditioning, free Wi-Fi, and even a minibar. You can also take advantage of the room and concierge services offered by the hotel. In addition, the hotel has a fitness center and an on-site restaurant.
Whether traveling for business or pleasure, or both, Baglioni Hotel London will make your stay unforgettable. Not only you but also your dog will enjoy a luxurious getaway!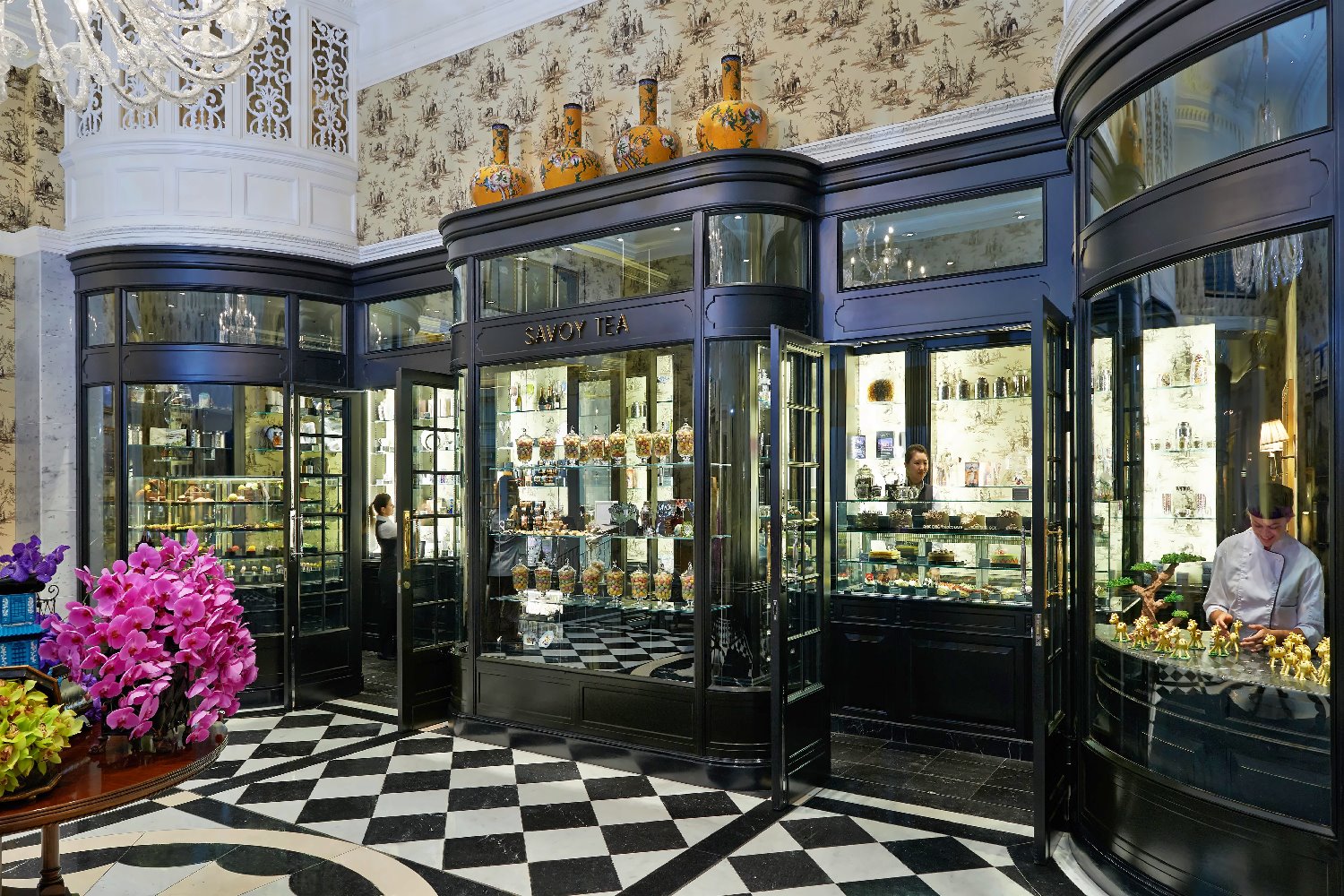 The Savoy
First opened in 1889, the world-famous Savoy Hotel is on the banks of the Thames, less than 5 minutes walk from the British Museum and the Royal Opera House. It has hosted celebrities such as Frank Sinatra and Sir Winston Churchill.
The Savoy has 195 rooms and 73 suites with stylish marble bathrooms. Comfort and elegance are combined with modern conveniences. Many rooms have picturesque views of the River Thames.
This hotel is home to some of London's most famous restaurants and bars. Simpson's-In-The-Strand, Gordon Ramsay's Savoy Grill, and The River Restaurant, specifically. These places serve some of Britain's best shellfish and seafood.
The Thames Foyer Bar offers afternoon tea, and classic cocktails are served in the American Bar, considered one of the world's best hotel bars. At the Beaufort Theatre Bar, you can order a cocktail and enjoy it while watching a theatre performance.
Judging by reviews, this is a favorite part of London for many. Moreover, not just for human visitors but also for furry dog guests!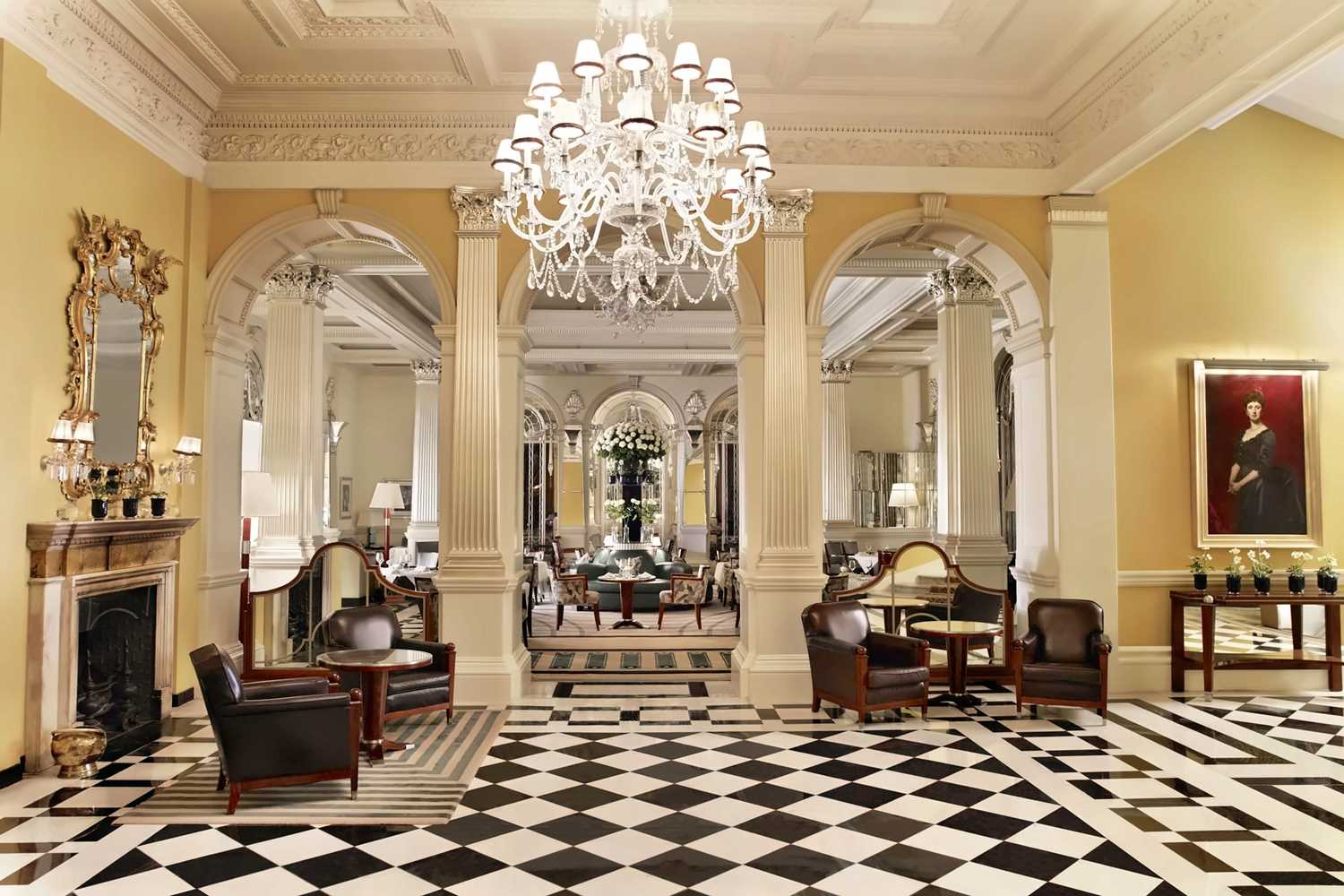 Claridge's
Claridge's is one of London's historic landmarks. For over a century, it has welcomed the English aristocracy and the world's high society. Through the years, it has upheld a century-old tradition of hospitality.
The lovingly restored interiors preserve the atmosphere of the Art Deco era. The Michelin-starred Fera at Claridge's serves the freshest, seasonal British cuisine, while the two elegant bars showcase an impressive collection of premium spirits and an aristocratic ambiance.
Following an extensive renovation, Claridge's offers traditional rooms with artistic decor, as well as rooms with contemporary design and unusual layouts. Given the hotel's prime central London location, the option of a room with a balcony or terrace to enjoy your morning coffee is especially appealing.
The hotel has two restaurants, 2 bars, a SPA, a gym, and conference rooms that can hold up to 500 people, and also concierge service.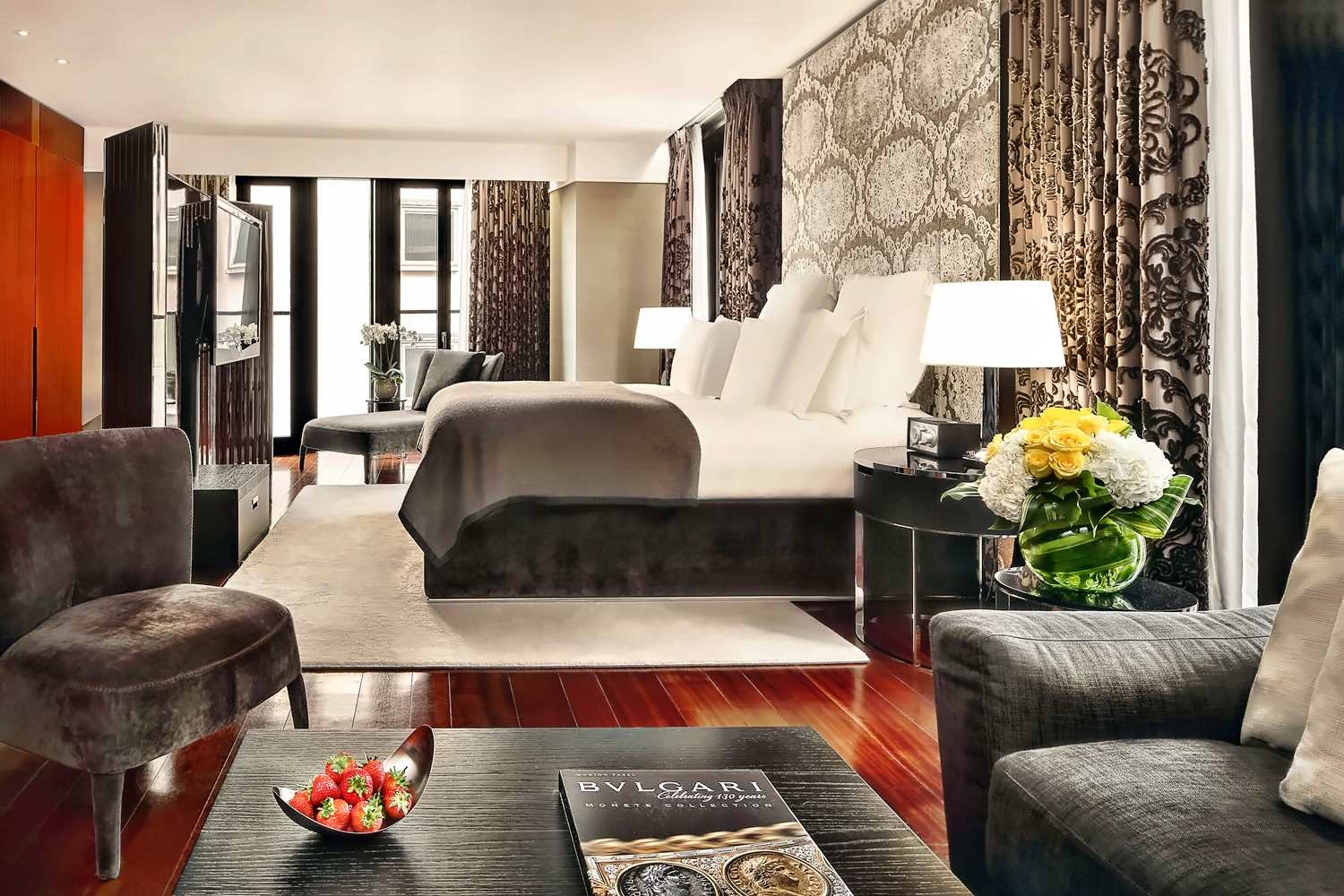 Bulgari Hotel London
The Bulgari Hotel is situated in the center of Knightsbridge, London. It offers 85 beautifully decorated spacious rooms and suites, an elegant bar and restaurant, a 25-meter swimming pool, a private cinema, a magnificent ballroom, and a superb on-site spa and fitness center.
Harrods Department Store, Hyde Park, and Knightsbridge Underground Station are just a 5-minute walk away. For those interested in exploring Oxford Street, it can be reached in 20 minutes by tube.
And if museums are included in your travel plans, South Kensington Museum Quarter and Albert H
all Concert Hall are a 15-minutes away. These beautiful attractions are within walking distance, so you can take your dog for a wonderful walk to get in some exercise.
Many rooms have views of Hyde Park and Knightsbridge, which is also a big perk for visitors.
The interiors of the rooms and suites are a blend of English style and Italian tradition. They are decorated with luxurious marble, wood, and unique decorative elements. Many pieces of furniture are custom-made for the Hotel Bulgari.
Sette restaurant is the first institution in London of New York restaurant chain Scarpetta. It was created in the heart of Manhattan, and it serves authentic Italian cuisine.
Late-night club Nolita Social fills London with the energy of a New York night, offering a mix of cocktails, live music, and DJs. This venue is perfect for a carefree night out in Knightsbridge.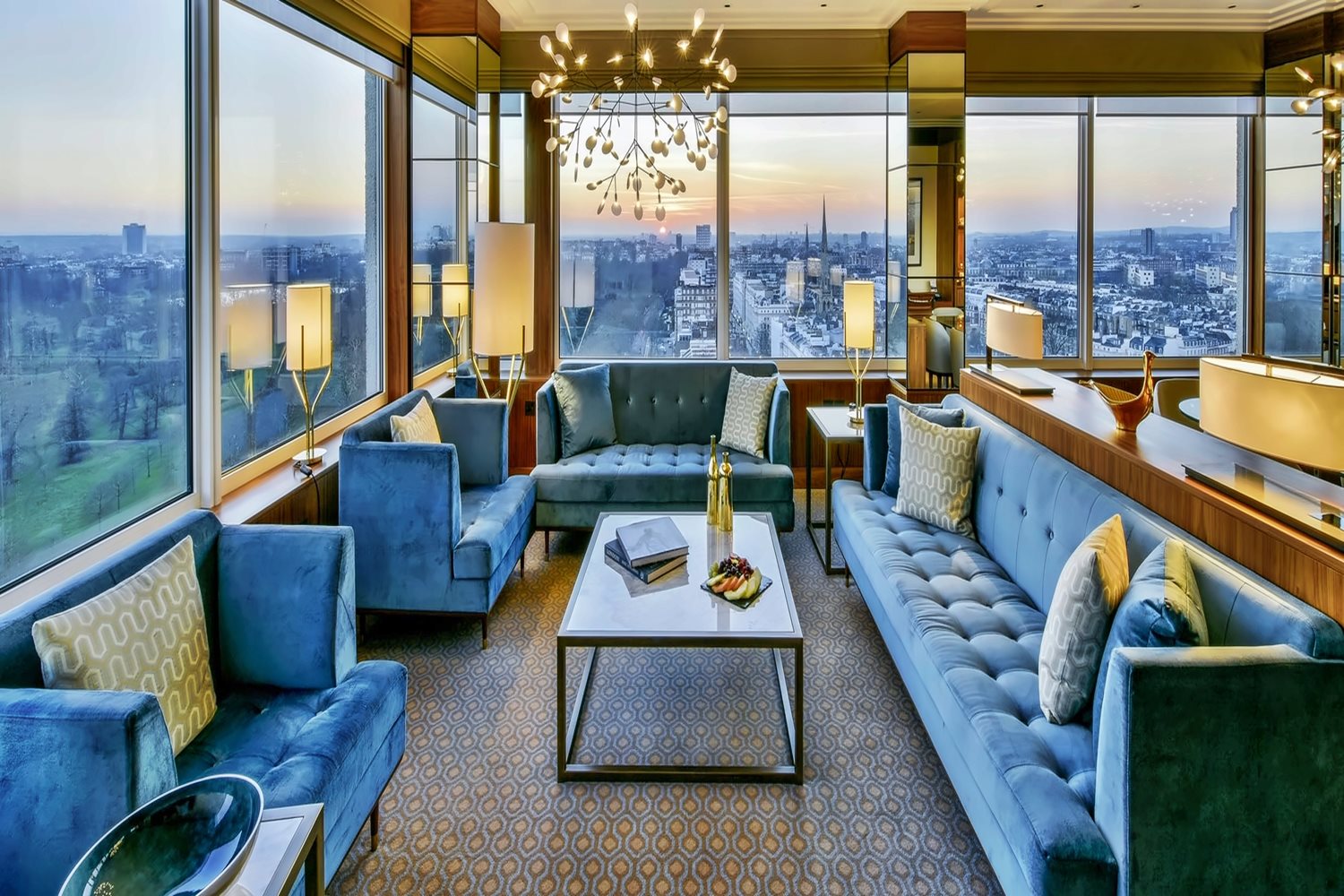 Royal Lancaster Hotel
Royal Lancaster Hotel combines an ideal location, modern comfort, and elegant atmosphere typical of the traditions of the United Kingdom.
Lancaster guests always agree on one thing – the view from the hotel is breathtaking. The very center of Britain's majestic capital seems to be right at your fingertips. This elegant 18-story building is located in central London, opposite the iconic Hyde Park.
For over 35 years, Royal Lancaster Hotel has offered its guests not only a superb location but also excellent service. It includes over 400 elegant and comfortable rooms with a panoramic view of London, as well as two fantastic restaurants with European and Thai cuisine.
Satisfy your foodie cravings
The hotel is a short walk from the shops of Oxford Street and Paddington Station.
Nipa Thai is an on-site restaurant with high-quality carved Thai furniture and Thai handicrafts. This fabulous restaurant is one of the first in the UK to be awarded Thai Select by the Thai Government.
Another destination guests are welcome to visit is Island Grill, a two-story restaurant and bar with modern décor and stunning views over Hyde Park. It serves a wide range of classic and contemporary British and European dishes, as well as a great selection of cocktails and an extensive Old and New World wine list.
The elegant bar offers a range of drinks, cocktails, and light bites, while the cozy lounge has afternoon tea with homemade cakes, desserts, and treats.
Dogs always add to the joy and happiness of traveling, even if it means extra logistics. And while many self-catering cottages and country hotels are well equipped to cater to our four-legged friends – finding dog-friendly hotels in the city can seem a little more challenging.
So we hope you find this list of the best dog-friendly hotels in London useful on your next trip to the UK! If you wish to see more of our offered hotels, check out our YouTube.
Book your stay through PrivateUpgrades and get exclusive promotions for a vacation with your furry friend.